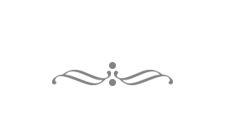 Semington Dock
Lock House
545 Canal Bridge
Semington
BA14 6JT








< back to our projects


....................................................................................


We arrived arse first out of the lock in the gloaming on a thursday night. Ian appeared from the fading light of the dock like a kind faced shepherd, in the kind of novels where kind faced shepherds pop into your life, and patiently patiently answer all your questions. He helped rope us in which was just as well as Capella is a magnificent whale of a boat and we were trying to pole her off the claggy puddling clay which wasn't working...
Then, as an exemplary host, he took us on a tour of the rural idyll in which we would be spending the weekend. Ian and Liz have a paddock with lolloping rare bread pigs which they raise and convert to protein of the most delicious order. Not only this! There are also chickens and ducks, who provide real eggs for breakfast. The kind of eggs that we city folks think we are buying from farmers markets but aren't. There are also hedges of honeysuckle round the lock house, and, this being England, several varieties of weather.

We were here at Semington Dock to have a survey done and complete the purchase of this converted historic butty, who is so ancient and lovely that she lives in the memories of boat folks all over the country. We were nervous, and also new owners, (although not new boaters), and instead of exuding the impatient and frankly toxic rudeness that we have come to expect from London boat yards. Ian and the whole team were swift, professional, and brimming with advice. The blacking was thoroughly blasted off by Jeff. The surveyor was amazed at his thoroughness. (Jeff also spends time rescuing small fish with a death wish). When a hole was found in the hull it was fixed then and there! We had clear and knowledgable advice on blacking. When we needed things they appeared.

This is a real family business, and we felt so happy with the support that we will spend the ten day voyage from the Paddington Arm just to catch up with them, and use these clean and well maintained dry docks again.
Also, the ode-worthy bacon. See you anon, lovely humans.


Cresida and Jonah 'Capella'

....................................................................................