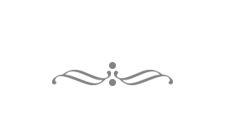 Semington Dock
Lock House
545 Canal Bridge
Semington
BA14 6JT

Telephone:
01380 870654


Registered in England. Company number: 7537747



We have both been boating since we were children, we continued the interest in canals by taking up voluntary work restoring derelict canals around the country with the Waterway Recovery Group, and this is where we met each other. In December 2010 we took the big step of moving with our family from Oxfordshire to Semington.

The Lock House is the original Lock Keepers House, built in the early 19th century. 50m away is the Dock and slipway, so our commute to work is very easy!

We have some land around the business and house, and we have started developing this to grow our own food, with chickens and pigs, an orchard area and a large kitchen garden.

Ian's background is as a process engineer, and project manager, with a particular interest in recycling and waste management.
Liz is a part time GP.
We have a young family, and we all enjoy our outdoor lifestyle.