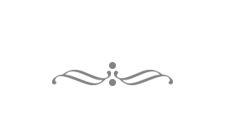 Semington Dock
Lock House
545 Canal Bridge
Semington
BA14 6JT

Telephone:
01380 870654


Registered in England. Company number: 7537747







Full fit out of new 68' x 12'6" Colecraft shell - Isla of Watership Down.

This project started with us as a spray foamed shell in primer. It is our first all electric, fossil fuel free boat and is the largest project we have tackled so far.

Working with the owners we created the specification together. She has 20KW V twin Lynch 48V DC motor, almost 4KW of solar panels and wood burning Rayburn for cooking and heating in the winter. Summer cooking is achieved on an induction hob and electric oven.

It is fully bespoke as you can see from the photos.

Owner testimonial:

"I just wanted to do a massive shout out to Semington Dock who fitted out our Widebeam for us this year. I've been a boater on the K&A for about 18 years now and this is our 3rd boat. We finally wanted to invest in a home for our children to grow up on and give them as much space as possible now that we have a permanent mooring.
The whole team at Semington delivered on every aspect. From Jason fitting an Electric Engine, an amazing Solar Set up, Heating, Hot Water Systems and so much more all with a great sense of humour, To Barry and his incredible wood work skills, he built an entire kitchen to spec, built bulkheads, trim, window frames, he had great ideas, and has given our home quality and character. And the paint job that Mark did both in and out is top notch and I'm sure will stand the test of time for years to come. Suzanne in the office was busy supporting them all the time with a smile on her face.
Sorry for the long gushing post - but it was almost a whole year working with Ian and his team at Semington and they really did come up trumps and were a joy to work with, and it's worth spreading that news. I had no idea that they even did fit outs until a friend told me, thank goodness. I feel very lucky that we had the opportunity and funds to do this project and we've ended up with a beautiful and practical off-grid, floating home. Thank you Ian, your family and the gang!"

....................................................................................

Please click on the thumbnails to enlarge