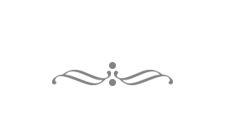 Semington Dock
Lock House
545 Canal Bridge
Semington
BA14 6JT








< back to our projects
When we decided to have Joseph's interior upgraded, it was Semington Dockyard that we wanted to do the work. We had seen several examples of their work on boats on the Kennet and Avon so we were delighted when they were able to take it on.

From the outset, we felt fully involved - we also had no idea how extensive the work needed to be until the crew started taking things apart. It became clear that there was structural as well as cosmetic work to be done and we were carefully taken through each stage of the process with Ian and Tony explaining, in detail, what needed to be done as well as taking into account our budget and our own vision for the outcome. There was no such thing as a silly question!

Our original plan turned out to be unrealistic due to some structural issues. Issues - not problems. The team always took a solution oriented approach to the plans and one of the best decisions was to have a detailed survey of the hull, which turned out to be timely - money well spent.

Once the structural repairs were completed, the plumbing, electrical and flooring were laid. We visited regularly to monitor progress and answer the questions the crew had. It was clear that they were only satisfied with a high specification and that we had exactly what we wanted. The result is a real 'proper job'.

Not only are we delighted with the finish but we feel secure in the knowledge that the boat is sound and will be so for many years to come.

Much of the exemplary work is not visible - Tony's careful work on the hull and the plumbing and Jason's amazing electrics are all hidden by a superb finish, thanks to Mark's wonderful carpentry skills.

We couldn't be happier and will certainly be back next year to have the outside repainted. We wouldn't go anywhere else and unreservedly recommend Semington Dockyard for an exemplary standard of work, great attention to detail, good communication, value for money and a wonderful team of craftsmen. They have been a real pleasure to work with.


Paul

....................................................................................