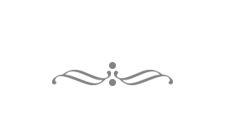 Semington Dock
Lock House
545 Canal Bridge
Semington
BA14 6JT








< back to our projects


One of the hardest things when you commission a new boat is being up to the task of having it completed to match the dream you had tucked away in your imagination; the next hardest thing is to find someone to see what's going on in your imaginings! But I was lucky enough to find that in my first chats with Jason at the dock! He took my vague ramblings and cobbled ideas and ran with them, expanded on them and improved them, as well as actually making them practicable and achievable!

The team at Semington, 'cos that's what they are, helped organise me, guide me and on many occasions avoid being too exasperated when I bought the wrong product, or took too long deciding on a shower, or tap or sink! And then be politic(sometimes) when buying cheap was not entirely buying best!

I have ended up with my dream boat, and even though my budget diminished before the project did, I know when it comes to finishing I would rather wait and have it completed to the same high standard!

Sadly I'm too far away to tweak things and have the work finished by the team but hopefully I can find someone who cares enough to as the dock do to make Pumpkin my dream carriage!!

....................................................................................