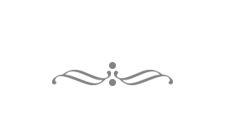 Semington Dock
Lock House
545 Canal Bridge
Semington
BA14 6JT




Here at Semington Dock we have completed many engine, drive plate and gearbox changes, some easier than others. Also fuel tank cleaning and repairs.

If you are considering an engine change or how to provide propulsion to a new boat - electric motors really are now an option.

DC motors have been around for decades and have many uses, but only recently are they becoming a real proposition for canal boats without shoreline hook up for recharging the batteries.

We have very recently got together with Lynch Motors to fit a 48V 20KW 'V' twin motor to our full fit out project Isla. Coupled with 2V 1050 AH 48V batteries and 4KW solar array it provides almost silent and emission free cruising.

It is possible to fit a unit to make a current diesel engine a hybrid too, subject to available space. Also if you are not quite ready to eliminate fossil fuel you could combine with an onboard super silent generator unit.

There are several set up options and technology is moving forward all the time so do talk to us or directly to the team at Lynch to discuss. Lynch manufacture here the in UK at their site near Taunton in Devon.