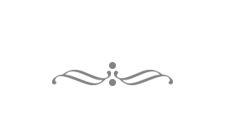 Semington Dock
Lock House
545 Canal Bridge
Semington
BA14 6JT

Telephone:
01380 870654


Registered in England. Company number: 7537747




Easy enough to do, but not everyone's cup of tea, and if you'd rather spend a week of your annual leave boating in the sunshine, than getting covered in 'orrible black stuff in a dry dock, then why not leave it to us to do?




Again, not beyond the reach of a reasonably handy person, but a proper paint job can take up to 6 weeks or more, to allow proper preparation time, and the rubbing down and drying time between coats to get the best finish.



Stern glands, rudders, propellor replacements, anodes - all get damaged from time to time, and we can repair or replace all these externals, often with a very short stay in the dry dock.



Our team includes a fully qualified marine specialist electrician, experienced carpenter, plumber and boat fitters.


Work done from the simple to the complex - we have overplated, replaced base plate, rebuilt stern ends (to fit a bigger engine in!), repaired accident damage, etc. So if your survey report says you need some help - we'd be happy to work with you to come up with the most cost effective repair.